The Sew Crazies Neighborhood Group meets on the second Monday
​of every month from 10am-12pm, and we usually go to lunch afterwards.

---
Meetings are held at:


The Sewing Studio
9605 US Hwy 17/92, Maitland, FL. 32751
407-831-6488


This is a fabulous sewing spot ​and we hope you will take time to shop in the store before or after our meeting.
At checkout, let them know that you are there for the ASG meeting and receive a 15% discount on most items.
ASG members receive a 10% discount every shopping day.

2018 Sew Crazies Neighborhood Group Calendar
Leader: Jeanette Rowlings
Co-Leaders: Ginger Sirola and Elaine Pelletier

Jan 8 Annual planning meeting
Feb 12 Bog Coat variations & sizing Cheryl Younger
Challenge - Hanger Cover Lin Danley & All
Challenge bags collected at the Bring a brown paper lunch bag with
February, March, and April meetings. your fat quarter and name inside.
Mar 12 Color Talk Karen Blanc, House of Colour
Apr 9 Fabric Feathers Becky Barksdale
Challenge bags distributed
May 14 How to make it fit Helen Haughey
June 11 Hanger Cover Reveal Party Lin Danley & All
July 9 Origami Bag Lyn Lane
UFO Exchange All with UFOs
Two ways to participate:
Bring a UFO to exchange (you will not get it back). Whoever takes the UFO
must show it finished at the Reveal Party.
Or show a UFO that you will finish for the Reveal Party.
Aug 13 Community Service Sew-In Maureen Miller & All
Soaring Capes for Florida Hospital
Sept 10 Microwave Bowls Elli Avni
Oct 8 Zentangles Loni Martin & Elaine Pelletier
Nov 12 UFO Reveal Party Lin Danley & All
Dec 10 Holiday Party Hosts: Ginger Sirola & Cheryl Younger

*** If schools are closed for inclement weather, then we don't meet ***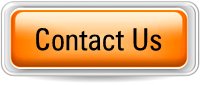 ---